Residential Heater Services Near Cypress, TX
Blue Label Services makes it easy to have qualified heating technicians take care of your system in Cypress, TX. We're equipped with the skills and tools to work on any type of furnace or heat pump, and we'll get your system functioning as efficiently as possible with our professional heating services. We're your certified heating contractors who receive ongoing training in order to resolve any issues we encounter. With our flexible appointment availability, we can work around any of your scheduling needs. We'll be on time for all of our appointments too. Ready to get started? Call us now at 832-734-8277 !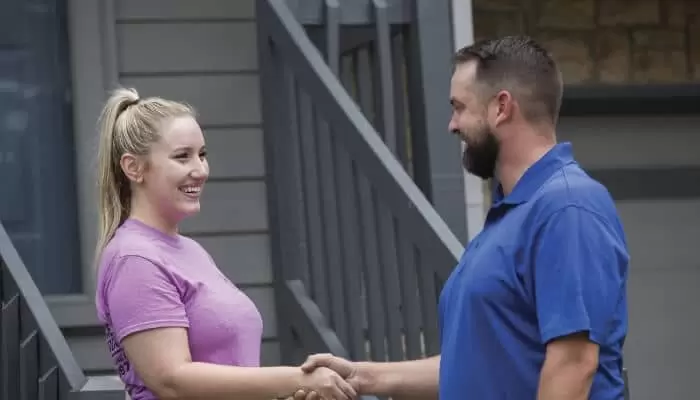 Our Heating Services
A broken furnace might be making strange noises or creating bad odors in your home. As your heating contractors, we will determine the cause of any heating problem and find a solution. Before we start a repair, we'll give you a price estimate to review and approve. We'll get your broken furnace up and running fast.
A new heater could keep your space at an even and comfortable temperature throughout the winter. Our heating company can install any type of heater you want in Cypress no matter the make or model. We're happy to provide you with options and answer any questions you have about different units. You'll be shown how to properly operate your unit before we consider our job done. We also offer financing for low monthly payment options.
Annual maintenance for your heater could let you find any small problems before they grow into something serious. We'll meticulously go over your entire system in order to identify any worn-out parts that need our attention. Our goal is to keep everything running as smoothly and reliably as possible. Connect with us now for expert maintenance on your furnace tomorrow!
Your Trusted Cypress Heating Company
We are proud to offer comprehensive heating services throughout the Northwest corridor of Houston. We provide high-quality parts during installation & service, service on all makes and models, and friendly, sound advice. Our team treats customers with respect, working quickly and efficiently and making sure to keep our work area clean. To get started on expert heating services, connect with our team now!