Residential Air Conditioning Services Near Cypress, TX
In Texas, having a working air conditioner is essential to the comfort of your family. Blue Label Services is proud to provide the best in air conditioning and cooling services in and around Cypress, TX. With experienced technicians, upfront pricing, and your satisfaction guaranteed, we make the choice to partner with us an easy one. Connect with our team now to get started on your comfort!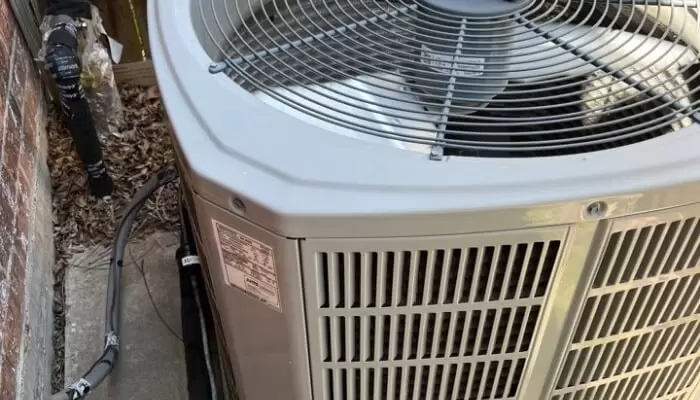 Our Residential Cooling Services in & Around Cypress, TX
When your home's AC is not working the right way, you need a trusted HVAC contractor fast! Our experienced techs are ready to help you get your home back to feeling cool and comfortable. We are prepared for and have seen it all when it comes to AC repairs. First, we will perform a thorough inspection to determine what is going on with your air conditioner. Next, we will speak with you to discuss what we find and what next steps we would recommend. Finally, after a price is established and your approval has been granted, we will repair your system with speed and skill.
Considering how large of an investment a new cooling system is, replacing it is a big decision. It's essential to find the right professional as shoddy work can negatively impact the performance of your new system and shorten its lifespan. With such a large appliance, you want to make sure you hire a licensed HVAC technician who is knowledgeable and trained in only the highest quality systems. Our team has decades of experience replacing home air conditioning systems. We'll have your new unit installed the right way the first time so you can rest easy!
Nothing is more crucial to the performance of your air conditioning than regular maintenance. Annual tune-ups keep your system running efficiently, effectively, and for longer. Regular service also keeps expensive repairs from happening. Get on our schedule for seasonal maintenance to ensure your AC is running well all year long. We also have membership in our Blue Diamond Club for tune-ups, discounts, and other perks!
Blue Label for Blue Ribbon Service
Contact our team today at 832-734-8277 for the best in cooling services in the Northwest Houston corridor. We look forward to working with you soon!