Expert Residential Heat Pump Service Near Cypress, TX
Heat pump units are the best of both worlds, providing both heating and cooling to homes across the country. Blue Label Services proudly offers full heat pump services in Northwest Houston that will exceed your every expectation. With professional heat pump work from our local family-owned HVAC company, you can count on our team to keep you comfortable in your home year-round!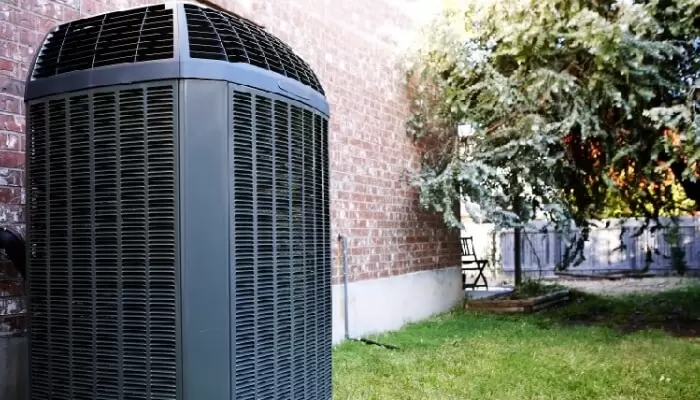 Our Heat Pump Services
Heat Pump Repair
If your heat pump is not working or breaks down completely, our team of expert technicians will diagnose and fix the issue quickly. We specialize in all things heat pump repair, including faulty thermostats, refrigerant leaks, broken fan motors, and more. Our service will get you back to feeling cool and comfortable in your home in no time!
Heat Pump Installation
When you need to replace your heat pump, our team is here. We offer professional heat pump replacement services that ensure your new unit is installed properly and functioning efficiently. We also provide free estimates on new units, as well as financing options.
Heat Pump Maintenance
Regular maintenance is the number one thing you can do to keep your heat pump running smoothly and efficiently. Our team provides comprehensive heat pump maintenance services, including cleaning coils, checking refrigerant levels, and inspecting electrical components. We also offer membership in our Blue Diamond Club for regular tune-ups and other perks like discounts on services.
Amazing HVAC Service - Treated Like Family
Our Customers are Treated Like Family - Our company believes customers deserve the best treatment possible. As a family-owned and run business, we decided early on we would treat every customer like family with personalized, honest service.
Free Estimates on New Units - A new heat pump for your Cypress home is a significant investment. You want to make sure you're getting the right unit at a price that makes sense for you and your family. We're happy to offer free estimates on all new units as well as a number of quality financing options.
Upfront Pricing and Open Communication - How can you have a working relationship with a company you can't trust? We offer upfront pricing and open communication with no surprises to our customers. If we find an issue during your heat pump service, we'll communicate with you clearly and honestly about what needs to be done to fix the problem and how much it will be before taking any next steps.
Don't Get the Blues - Call Blue Label for Heat Pump Service
Ready to get started on the best service in Cypress, TX? Call Blue Label Services today at 832-734-8277 for a complimentary estimate on a new installation, fast heat pump repair, or to get on our schedule for your maintenance. Because it's always a great day at Blue Label!