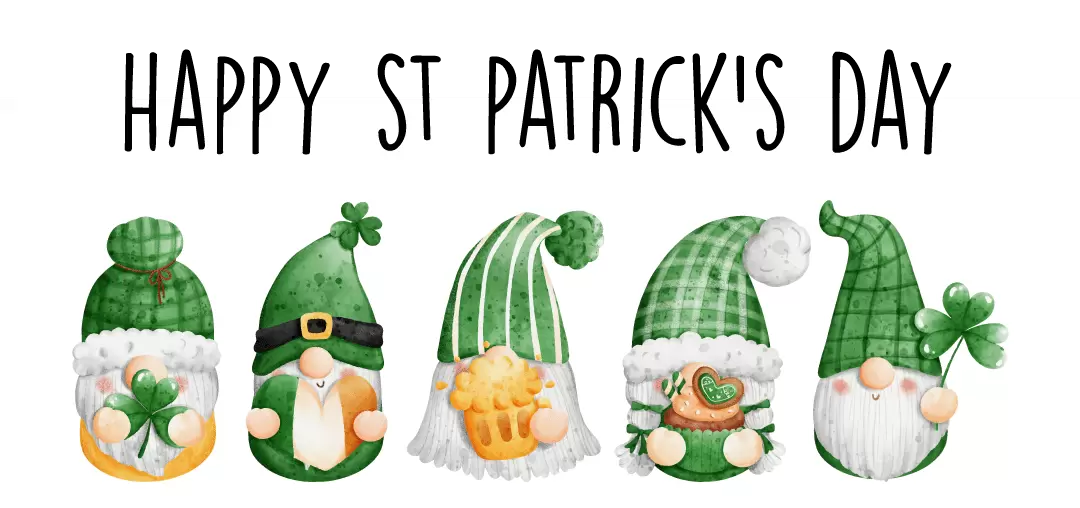 Happy St. Patty's Day from Blue Label Services! We're all about the luck-o-the Irish, and hunting for four leaf clovers, but when it comes to a well-tuned HVAC system and healthy Indoor Air Quality (IAQ) we know it's regular maintenance and selecting smart solutions that yield the pot-o-gold at the end of the rainbow. We feel lucky to provide you, our Cypress TX customers with reliable heating and cooling solutions to keep you comfortable all year long. With changing seasons approaching, now is a great time to schedule your air-conditioning tune-up and to bolster your home's IAQ against airborne particulates that can be detrimental to your well-being. Call or click at (832) 968-8630, www.bluelabeltoday.com to schedule a visit from one of our technicians! In the meantime, sure, who couldn't benefit from having a couple of lucky charms in their corner? We've selected three from the vast catalogue of lucky charms from around the world and where to go to add them to your "luck maintenance" routine.
May the road rise up to meet you. May the wind be always at your back.
May the sun shine warm upon your face, The rains fall soft upon your fields.
And, until we meet again, may God hold you in the palm of His hand.
Hundreds of years ago in Sweden, the first Dala, or Dalecarlian, figurine horses were carved out of scraps left over from wooden furniture and other woodcrafting projects. Horses were thought to be holy animals. Today, the horse continues to be a symbol of good luck. Because well-crafted Dala horses can be expensive, Swedish people often buy them unpainted and paint them themselves, creating unique and personalized designs. Popular traditional colors are red, white, or green, and the Dala is recognized as the unofficial symbol of Sweden. Want to add some Swedish luck to your home? Etsy has a wide array of Dala art, from figurines to stickers to socks!
Yes, you read that right. Pigs. Why not? "Glücksschwein" translates to "lucky pig", and the Germans associate them with fertility, wealth, and good luck. Pigs are popular on cards during the New Year, and can be found all over Northern Europe in pig-shaped treats and candy. In fact, Norway and Sweden have their own phrases translating to "lucky pig." The most popular worldwide expression of the lucky, wealthy pig? The piggy bank! Here are some cute ones to expand your prosperity this Spring.
Maneki Neko, Japan
You've probably seen this popular symbol in your favorite sushi restaurant (or are well familiar with it if you happen to be Japanese.) The Maneki Neko cat statue is adorable and iconic, typified by its waving paw. "Neko Maneki" translates to "beckoning cat" in Japanese. When the left paw is raised, the cat will attract customers and business. When the right paw is raised, the cat will attract money and prosperity. The color of the Maneki Neko signifies the areas where it most excels in bringing luck. White is thought to bring happiness, black- protection, green- health, and calico- extreme good luck. Throw a paw up for these adorable bringers of good fortune! Get all your Maneki Neko swag.
Blue Label Services wishes you good luck, and many Irish blessings this St. Patrick's Day! We look forward to being your lucky charm when it comes to all of your heating, cooling and indoor air quality needs. (832) 968-8630