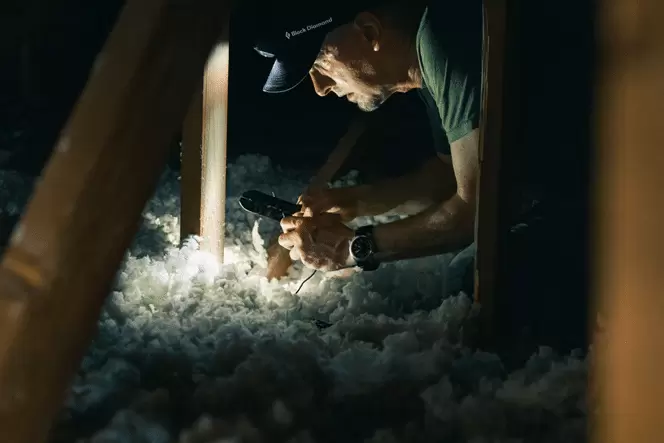 The insulation in your Cypress, TX home plays an important role in maintaining your indoor air temperature. Even if your heating and air conditioning systems are functioning at full capacity, if your insulation is poor, you and your family can be uncomfortable inside your home. Additionally, poor insulation can cost you a lot of money, as the heater and air conditioner will have to run more often to achieve the same effect, which raises your energy bills. 
At Blue Label Services, we are more than just a Cypress heating and cooling company. We also provide homeowners with insulation services so that their energy bills do not cost an arm and a leg. Here is how poor insulation in your home can cost you more money in the long run,  as well as ways to improve your home's insulation. 
How Poor Insulation Increases Energy Bills
When your heating and cooling system is running, it pushes air through the vents and into the rooms of your home until it reaches your desired temperature. Insulation sits between the house's framing and a layer of drywall, to aid in sealing your house from the elements outdoors. When your insulation is poor, you may notice hot spots in the summer or drafty spots in the winter. 
When air leaks into your home through poor insulation, you will end up wasting more energy to heat or cool the air, greatly increasing your bills. You can compare poor insulation with leaving a door open to the outside during the summer or winter. While it may seem expensive to bring in an insulation company to shore up your insulation, doing so can actually save you money in the long run, because your energy bills will decrease and your comfort will increase.
Moisture Control
Another thing that insulation does is keep the moisture levels in your home under control. High humidity can impact the efficiency of your HVAC system and make the air feel moist and uncomfortable. When the air becomes too humid, the central AC has to run more often to pull the moisture out of the air, which can also cost you money on your energy bills. Adding on to your insulation can go a long way in improving humidity levels in your house. 
How Do You Know if You Can Benefit from New Insulation?
If you're noticing higher than normal energy bills, that can be a sign that you need to add to your insulation. Here are some additional signs:
If your current insulation in attic ceilings is less than 11 inches.

If you have an insulation R-value is too low.

If you have only batt insulation in your ceiling. Blown-in insulation helps to build a barrier between the hot attic air. 
Cypress, TX Insulation Company
Blue Label Services provide insulation services that lower your energy bills and improve indoor comfort. We use certified technicians, and we have flexible scheduling, competitive rates, and expert knowledge. 
Contact us today at (832) 968-8630 to schedule your insulation appointment.