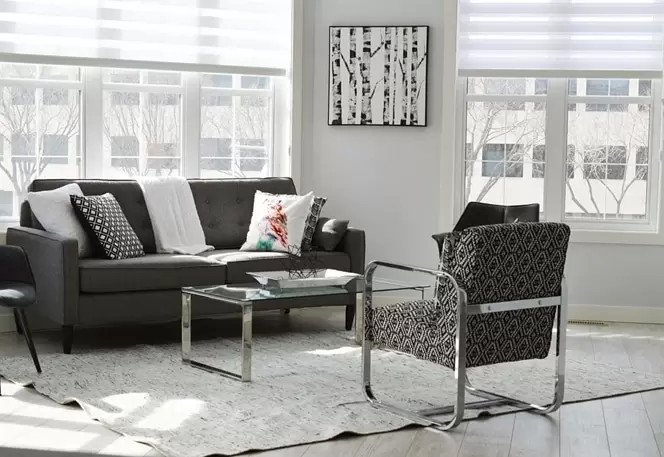 With people spending more time in their homes than ever, indoor air quality has become increasingly important. Indoor air quality, or IAQ, refers to the air quality within and around buildings and structures, especially as it relates to the health and well-being of building occupants.
There are a lot of different factors that can contribute to poor indoor air quality, but the good news is that indoor air quality can be improved with the help of Blue Label Services. One of the services that our Texas HVAC company provides is indoor air quality assessments, so if you have been asking, what are common indoor air quality issues in Texas, we can provide the answer.
What is Indoor Air Quality?
Indoor air quality refers to the quality of the air within and around buildings, homes, and offices. Having good indoor air quality is vital to the health and comfort of building occupants, particularly those with underlying health conditions. The health effects from indoor air pollutants may be experienced soon after exposure or even years later.
How to Measure Indoor Air Quality
With the help of a Texas heating and cooling company like Blue Label Services, indoor air quality is easy to measure. We provide no-charge air quality assessments, and all you need to do to request an appointment is give us your requested day and time to visit. During the visit, we will:
Provide a real-time digital reading of the current quality of air in your home
Inspect your current system setup for opportunities to help you
Discuss with you what you are concerned about and provide a solution
Signs You Need a Professional
There are certain signs that homeowners can notice if their indoor air quality is poor. These could be related to the indoor environment, indoor air contaminants, or insufficient outdoor air intake. These are some of the most common indoor air contaminants and problems with the indoor environment:
Fuel-burning combustion appliances
Tobacco products
Central heating and cooling systems
Excess moisture
Products for household cleaning and maintenance
Gases, vapors, and odors
Fungi, molds, and bacteria
Pets
outdoor allergens such as pollen, ragweed, and more.
Building occupants can notice symptoms of poor indoor air quality. These symptoms can include:
Dryness and irritation of the eyes
Headaches
Fatigue
Allergies
Shortness of breath
Sinus congestion
Nausea
Dizziness
Types of Solutions
Luckily, indoor air quality can be improved, with the implementation of a few simple solutions. Here are some things that the experts at Blue Label Services can do to help:
Air filters
UV filters
Lennox humidifiers
Lennox Dealer in Northern Texas
Working throughout the state of Texas, Blue Label Services delivers high-quality, reliable indoor air quality services for property and building owners. We are proud to work with Goodman and Daikin, with the best warranty available, dehumidifiers help improve the health and comfort of people inside their homes.
Contact us at 862-968-8630 today for a free indoor air quality assessment.