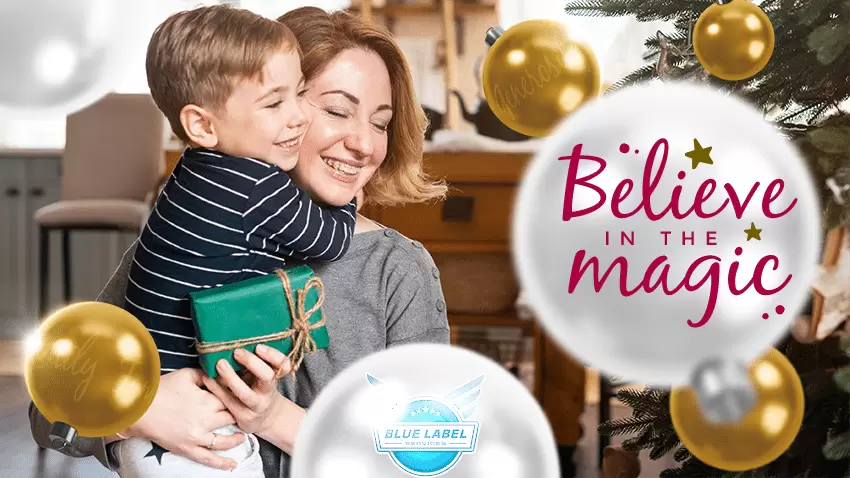 No matter what you celebrate this time of year, Blue Label Services is celebrating our HVAC customers in Cypress, TX, for whom we feel downright jolly to be able to service with heating and cooling services all year long, whether the weather is North Pole cold or Tropical hot. With your indoor air-quality clean and cozy, we think it's the perfect time of year to step outside and take in some of the festive events of the season. Here's a listing of some of the offerings we'd like to attend. See you there!
Charcuterie Tray Workshop 12/2
We love our meat in Texas, and one of our favorite ways to serve them is in the form of an elegant charcuterie tray. This trendy little board of treats is an elegant addition to any holiday party, and in this fun workshop you'll learn the art of putting together a sumptuous tray to dazzle your guests. Guest instructor Angela Jannik with Wine & Graze will teach you all about it, and you'll also create a DIY wood Plank Tray, Pedestal Tray, Lazy Susan or Round Sign you can customize with your choice of non-toxic stain and and designer paint colors.
Fairfield Christmas Market 12/4
There's nothing like a holiday bazaar to get in the spirit of the season. Good Shepherd United Methodist Church will host the 2021 Fairfield Christmas Market on Saturday, December 4th from 9-2pm and features 70 vendors and multiple food trucks. Find handmade gifts, charming holiday crafts, an assortment of wreaths, unique jewelry, boutique clothing, and artisanal beauty and skin care products, as well as homemade cakes, cookies, and sweets. You may even get all your holiday shopping done in one day! Arrive early to make sure you find the best selection. This is a well-attended event!Stay after the market for the first annual Fairfield Christmas Parade at 5:30pm!
Certain events just embody the magical holiday season, and a chorale performance of Handel's Messiah would be right at the top, throughout the world. This free (!) performance features The Cypress Creek Community Chorale, accompanied by the Detrick Arts Chamber Orchestra, all returning, triumphantly to the Centrum. Hallelujah!
If you, and your tastebuds, were lucky enough to attend the Taste of Pan Africa & Texas Food Fest, you'll be thrilled to know that the same curators who brought you that taste treat are back for an even bigger (Texas sized?) assortment of worldly dishes. Enjoy food from over 30 different food vendors from Asia, Africa, Caribbean, North America & South America. While you're oohing and ahhing at the deliciousness, bop and sway to a vast lineup of live cultural performances, entertainment, & music, and shop around the assortment of vendors, offering clothing, accessories, jewelry, bath and body products, menswear, and more. Be a citizen of the world, in your own backyard.
When you get home to your warm and cozy furnace, please know that we at Blue Label Services wish you and yours a safe and healthy, happy holiday season. If you need us for any reason, we're always just a call, click or tap away! (832) 968-8630