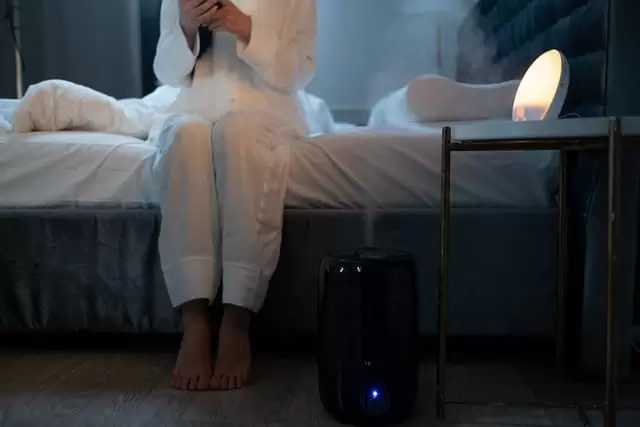 If you are concerned with indoor air quality in Cypress you may want to consider upgrading the different parts of your heating or cooling systems within your home. Air quality is affected by a variety of different factors, all of which can impact your health and even the safety of your home.
Sometimes dust and pollen or even mold can make their way into your air and affect your health, causing sickness, and if you have carbon monoxide and radon build-up, air quality issues can even be fatal.
There are many upgrades you can get to your systems that regulate the air in your home.
At Blue Label Services, we have a number of products that will improve the air quality of your home, resulting in fresher, cleaner air and better health overall.
Let's look at some of these upgrades to your existing heating and cooling systems available at Blue Label Services, a trusted name for indoor air quality in Cypress:
Get a No Charge Air Quality Home Assessment First
Blue Label services will come to your home and check all kinds of factors that affect your air quality. Some of the assessment features include a real-time digital reading of the current air quality within your home and an inspection of the current system that is set up.
During the assessment, you will have opportunities that would assist you explained. Our friendly professionals will evaluate and discuss with you all the options you could use to improve the air quality in your home.
Available Upgrades to your Existing System
UV Light
UV light products work in conjunction with the air filter in your system 24 hours 7 days a week, disinfecting drain pans, cooling coils, and duct surfaces. This item also retards bacteria and mold growth for optimal coil purification. A 24-volt module powers this product.
The Whole Home Air Purifier
The dust-free active air purifier's specific technology is unique as it targets air quality issues at its source. This product will remove dander, dust, bacteria, germs, allergens, odors, volatile organic compounds, and much more.
This product is installed within the supply plenum of the HVAC system in your home and the air purifier's environmentally friendly ionization system and oxidizers will effectively and safely purify the air that circulates within your home.
The Whole Home Media Filter
This product is installed right within the attic air handler and gas furnace to keep your equipment at optimal cleanliness while picking up airborne particles, even microscopic ones.
Humidifiers
You may need a humidifier to improve the air quality of your home overall. We have several models to choose from.
Routine Duct Cleaning
Also, ducts get dirty quickly and a complete duct cleaning is the best course of action when ducts become backed up.
Why Professional Services is your Best Bet
You may not think about it all the time, but air quality affects your entire life. And, you may not think your home is dirty with all the time you spend cleaning it, but air quality issues are invisible and can't necessarily be detected by the naked eye or nose.
Getting professional services to take care of your air quality is essential, so just contact Blue Label Services today for fast, friendly service that is affordable and guaranteed to get the job done right.