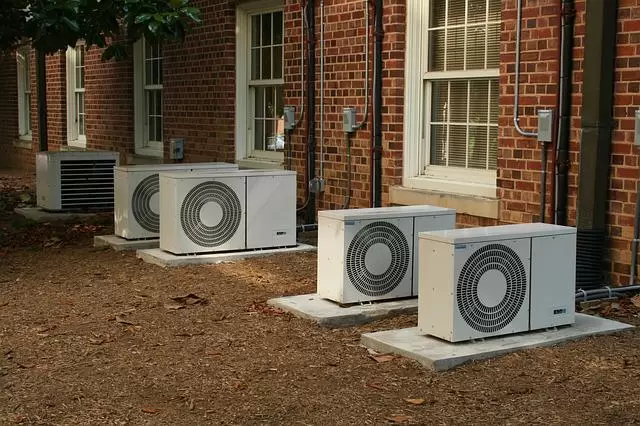 Your air conditioner is your loyal companion throughout the sweltering summer and freezing Texas winters. Like any regular appliance at home, this massive unit also breaks down, especially if poorly maintained. Unfortunately, your air conditioner is likely to break down when you need it the most or when you least expect it.
At Blue Label Services, we handle every service call with the same urgency as if it is our own home and take the shortest time to repair your AC to ensure you're comfortable in no time. In this article, we will help you learn everything you need to know about AC repair to help you take care of your unit better.
When is it time to repair the AC unit?
We recommend repairing your AC as soon as you notice a problem, even if you're not using it at the time of breakdown. In the Texas summer, a home without a cooling system can get unbearably hot quickly, and you may not always be lucky to find a technician on standby to repair the unit as AC technicians tend to be extra busy than usual during the hot season. Blue Label Services suggest getting your air conditioner repaired if you notice:
Loud, unusual noises

Weird smells

Inconsistent cooling or heating

High energy bills

Water leaking from the AC
Is it better to repair or replace the AC unit?
One of the most common questions we get from customers is how to determine if your unit needs repair or replacement, especially if it is a major repair. The simple answer to this question is it depends on various factors. Remember, your heating and cooling unit are not the same as your neighbors'. It's essential that you get in touch with us, and we will send a technician on your way to assess the damage and determine whether it is better to repair or replace the unit. Some of the factors we consider include:
The cost

Age of your AC

How frequently the AC breaks down

The type of refrigerant your AC uses

Energy efficiency
What is the cost to repair the AC?
According to Home Advisor, the average AC repair costs range from $168 and $610, but these rates can vary based on project complexity, company, and if materials are being replaced. The repair costs can quickly add up to become quite expensive, but that doesn't mean you should wait to be comfortable in your own home. Blue Label Services provides financing solutions and a maintenance membership program to ensure your unit stays in good condition throughout the seasons.
Benefits of repairing the AC
Maintaining and repairing your AC on time has many benefits. Here are a  few :
Improved performance

Extended lifespan

Saved future cost

Higher resale value

Protect your home

Provides peace of mind

Lower energy bills
Let us help you keep your AC in tip-top condition
At Blue label Services, you can trust us with any problem your AC could be experiencing. Our highly skilled technicians can inspect your unit, diagnose the problem, and process it to fix it. We service and repair any AC model as our team is up to date with the latest trends and models in the cooling and heating industry. Give us a call today to learn more and get your AC repaired.